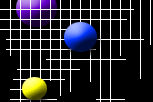 info

ok what you want to know? if its not here.. sugest it.. and i might put it up!

name: ryan ingalls

age: 24

screen names: nudelles on yahoo, aim and msn

height: 6'2

weight: around 230

sports: football (in high school) wheeling, paintball

hobbies: old tractors,engines, 4x4's,my truck, my jeep, cars, paintball, wheeling, all that stuff..

instrument: bass guitar, acoustic guitar, and drums

car: MOPAR!! of course!

gf: Kari

pet: dog named Rita

dream car: 1970 hemi cuda or a 1970 Dodge Charger Daytona

college: ferris state

major: auto tech. and Heavy equip. tech.